Overall Record: 59-31
Last Week: 9-5
Green Bay-Cleveland:
Green Bay
- Is it possible for the Packers D to have two shutouts in a row?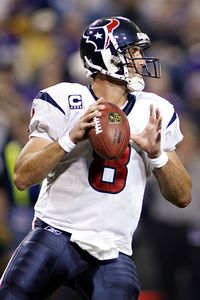 San Francisco-Houston:
Houston
- Which Texan team shows up today, the 0-3 Texans or the 3-0 Texans?
San Diego-Kansas City:
San Diego
- Is this game actually a lot closer matchup then people think?
Indianapolis-St. Louis:
Indianapolis
- Can Peyton Manning and the Colts score 100 points in this game?
New England-Tampa Bay:
New England
- Can Tom Brady and the Patriots score more than 100 points in this game?
Minnesota-Pittsburgh:
Pittsburgh
- How long can Brett really go without making costly mistakes?
Buffalo-Carolina:
Carolina
- Will T.O. ever decided to catch more than 5 passes in a game?
New York Jets-
Oakland
: New York- The Raiders win last week was a fluke, Right?
Chicago-Cincinnati:
Chicago
- Is this the game where Cincinnati comes back to earth?
Atlanta-Dallas:
Atlanta
- How pissed is Jerry Jones going to be when the Boys lose another game in their new giant stadium?
New Orleans-Miami:
Miami
- Why am I making this pick?
Arizona-New York Giants:
New York
- Can the G-Men bounce back from that embarrassing lose last weekend to the Saints?
Philadelphia-Washington:
Philadelphia
- How crazy is it going to be Washington actually wins this game?
MH